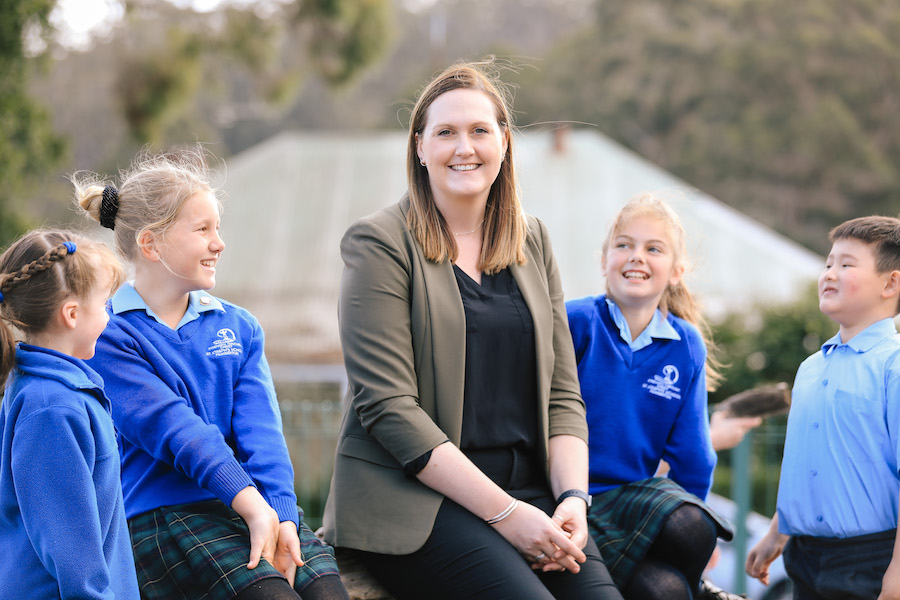 Welcome to St. Joseph's School
Saint Joseph's Primary School has provided a Catholic education for families in Pemberton and the surrounding district for nearly 70 years. The school was established by the Josephite Sisters in 1952. Generations of local families have attended school at St Joseph's and have been involved in developing a vibrant school community, rich in heritage and history.
Located in the beautiful Southern Forests region of our state, Saint Joseph's offers a safe and enjoyable school experience for all. A place where students feel a deep sense of belonging and are provided with opportunities to grow to their full potential.
We cater for students from Kindergarten to Year 6 in multi-aged, well resourced, contemporary classrooms. We also offer a Little Joeys program for Pre Kindy students, which invites children to experience, explore, inquire, create, learn and play in a friendly and safe environment.
Our professional and highly motivated staff are passionate about supporting individual student success. They constantly work to implement evidence-based teaching practices and build strong, positive relationships with students to gain an understanding of how individual students learn best. With small class sizes, staff are committed to providing quality, differentiated learning programs that enhance student achievement.
We value parents as first educators and strongly believe that a positive partnership with families provides the best opportunity for student success. We welcome and appreciate input and support from families in order to enhance student engagement in their education.
Guided by the traditions and beliefs of the Catholic Church, we strive to develop the faith of all those in our community. Our community recognises the uniqueness of each child as we encourage the spiritual development of all.
I welcome you to our website. If you would like to find out more about what we can offer your family, please contact our friendly staff at the school office to arrange a meeting and/or tour of the school on 9776 1180.
Ashlee De Campo
Principal
HISTORY
We have a rich history and heritage, having been established by the Josephite Sisters in 1952.
CULTURE
We have built a culture of continuous improvement, working together to ensure that we are developing our students in mind, heart, body and spirit.
FAITH
We continue to be guided by the traditions and beliefs of the Catholic Church, striving to develop the faith of all of those in our community.
COMMUNITY
Parents and community members are encouraged to be involved in all aspects of school life.